Moving from Staten Island to the Bronx
Residents of Staten Island undoubtfully enjoy great perks. The greenest borough in the Big Apple radiates a more suburban feel than any other part of the electric metropolis. It's a fantastic option for people and families looking for a somewhat laidback residential area. But, depending on what your preferences are, Staten Island may have as many inconveniences too. Just think of the commute and limited transportation options. If you're contemplating moving from Staten Island to the Bronx, you're in for some big changes not only in the scenery but in the overall lifestyle as well. In the following text, you'll learn more about your moving and storage NYC options, and the highlights of what to expect when you relocate to the Bronx from the forgotten borough. Let's delve into it.
Get ready for moving from Staten Island to the Bronx
Each move is an open door to new and exciting opportunities. Whether you're upping sticks for the Bronx to be closer to a loved one, or you're in search of a job to further your career, you'll need to invest some time in outlining your future plans. Of course, thorough research on your new digs will help you align your expectations with the opportunities available.
Transferring from Staten Island to The Boogie Down Bronx means more diversity in all main aspects of living. Learning more about these is important and your enthusiasm is sure to be kindled in the process. However, don't let yourself get carried away and forget all about the practicalities of your upcoming move. Research reputable local moving companies NYC and book your moving services timely. Once you have the logistical question sorted, it's time to unleash your exploratory spirit on a purposeful scouting trip on the other side of the New York Harbor.
Comparing the Bronx to Staten Island
To begin with, the two boroughs have very distinct physical features. Much like its name suggests, Staten Islan is, well, an island. And as a stark contrast to that, the Bronx is the only mainland borough in NYC along with Marble Hill in neighboring Manhattan.
A pronounced feature of NYC, in general, is its mass transit system. However, Staten Island is an exception. Technically, it's much closer to New Jersey than to NYC. The commuting options are somewhat limited unless you own your own set of wheels. This in itself may prompt you to start thinking about booking your local movers Staten Island and relocate closer to the hustle and bustle of the city that never sleeps. In the Bronx, you'll easily get by without a car. Public transportation options are numerous, and commuting to work or anywhere else is easy.
Staten Island has more of a suburban feel to it. And in the Bronx, you'll be immersed in a bustling urban vibe. The different vibe is surely among the first things you'll notice when moving to the Bronx from Staten Island.
Bronx housing options and affordability
The spacious houses on Staten Island are enticing prospects for many looking to grow a family. It may come as a surprise at first, but in the Bronx, you'll be able to find family homes too. There are various types of housing available you can choose from. Also, what's worth mentioning here is the affordability. While in nearby Manhattan the monthly rent for a one-bedroom apartment can go up to $3,000, in the Bronx you'll pay around $1,400 for the same. Although the cost of living on Staten Island isn't among the highest in the city, in the Bronx is slightly lower.
NYC is notoriously short on space. And if moving to the Bronx means downsizing for you, figure your storage options in advance. Hence, look for valet storage and make it simple for yourself.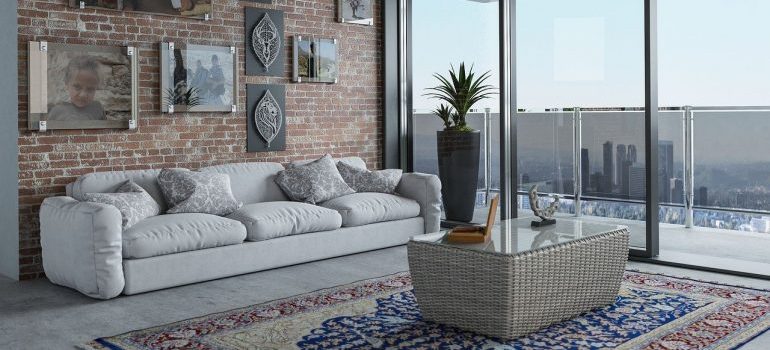 Choose a neighborhood
Each of the five boroughs comprising NYC has its own unique character. And if we observe them from a perspective of separate cities, the Bronx would be the 8th largest in the US. When you're moving to the Bronx from Staten Island, naturally you'll need to do thorough research on where exactly you want to live.
The Bronx river divides the borough into two parts. So, there's East and West Bronx, which are further portioned into neighborhoods. Look for moving companies Bronx that knows the area well to ensure a swift transit from Staten Island. There are 50 neighborhoods in the Bronx providing vast diversity in lifestyle options and price tags. Here are 4 necks in the woods we think you should look at.
Riverdale: when moving from Staten Island to the Bronx, where you won't miss the greenery. Van Cortland Park, NYC's third-largest is located here. You can choose from single-family homes to fantastic co-ops and anything in between. Riverdale has a nice balance of urban-suburban feel. It's one of the most sought-after residential neighborhoods in West Bronx.
Concourse: if you intend to purchase your own home, this is the ideal spot. The price tags are acceptable, it's near Manhattan and the subway and it's a low-rise area with a big patch of blue skies covering it. What's not to like?
Hunts Point: are you moving to the Bronx along with your business? The area is the ideal spot for your new headquarters. Here you'll find a perfect blend of commercial and residential properties.
Fordham: if you're preparing to attend its namesake University, why looking further for the best area to live in?
The Bronx for professionals
Many of the Bronxs' residents commute to Manhattan for work. Relocating here from Staten Island may actually save you plenty of time lost in travel. The biggest portion of jobs available in the Bronx is a mix of administrative, sales, and service jobs. Healthcare and social assistance are prominent fields as well.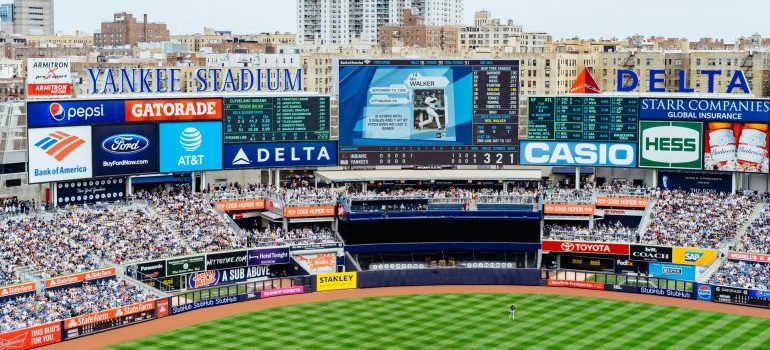 What not to miss in The Boogie Down Under Bronx
It is only difficult to be bored in the birthplace of hip-hop. Thus, in the Bronx you'll have plenty to explore. Its incredibly diverse makeup reflects in the numerous restaurants offering exciting food options. Craft breweries and lively bars are on every corner. The Bronx has a rich history, so uncovering it will be fun. And less we forget to mention the must-visit places that make the borough famous.
The Bronx Zoo: head for an adventurous simulated dinosaur safari here. Or learn more about the fantastic animals that call the place home with an expert-guided tour.
New York Botanical Gardens: in this living museum you can explore over 250 acres of gardens, marvel at the art exhibits, or widen your horizons by attending some of the educational programs on offer.
Wave Hill: this public garden offers some splendid views over the Hudson River.
Yankee Stadium: when moving from Staten Island to the Bronx, you simply have to make a plan and watch a match of baseball. The stadium pays homage to the Bronx Bombers who are at home here.
Final thoughts on moving from Staten Island to the Bronx
So, making the Bronx your new home will be an exciting experience. Take your lead from the above text and further your research. Nevertheless, plan your relocation timely and thoughtfully, as moving from Staten Island to the Bronx can be hectic. Hire a reputable local mover and you'll simplify the process by far.
How It Works
1
Reach out to Simplify Valet Storage & Moving
Contact us directly or get a free, non-obligatory moving and/or storage (with pick up and delivery).
2
Simplify your packing process
Use our quality bins and supplies to pack your possessions on your own terms or let our packers handle the job for you.
3
Let us pick up and safely transport your belongings
We'll provide trucks and professional movers NYC to carefully move all your items to our storage facility or the location you're moving to.
4
Get your belongings back whenever you need them
Keep track of your items through our online customer app and get them back at your doorstep.