The upsides of renting moving bins
With the fast-approaching moving day, your multitasking abilities are sure to be challenged. There are so many things to tick off on a moving list. Prioritizing is essential and one of the first things you have to figure is the packing supplies you'll need. Cardboard boxes have been the traditional moving resource for a long time. But before you set on an onerous mission of finding and gathering them, look at other options too. Simplify Valet Storage & Moving will provide you with everything you need for a quick and easy move. Today our specialists will share the upsides of renting moving bins and why you should consider these. Hence, find out all you need to know in the text that follows.
What are the upsides of renting moving bins?
The main concern when you move is how to relocate your valuable belongings safely and without damages. Among the main deciding factors to reach your objectives is the quality of packing materials you'll use. In this line, there are numerous advantages of renting moving boxes rather than buying cardboard boxes. Plastic bins are an optimal solution for keeping items in storage units NYC too. In continuation, let's review a few points why is that so.
Reliability
Protection
Sustainability
Convenience
Simplicity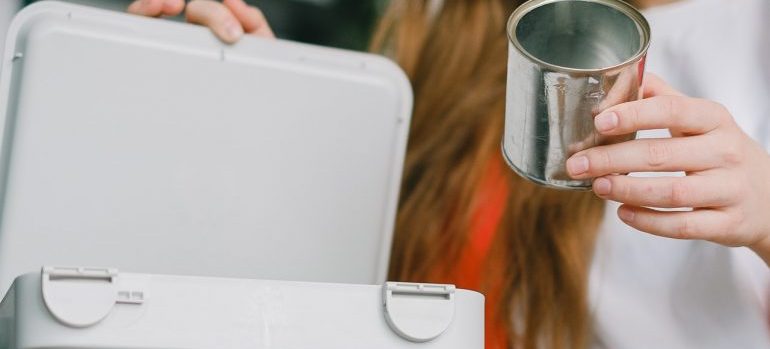 Moving bins have the durability you can depend on
One of the most obvious benefits of renting moving bins is the safety aspect. So, renting plastic containers for moving means that you'll stress a lot less about whether you'll receive your belongings in one piece. They are made of polyethylene which is much stronger than cardboard. No matter how sturdy a cardboard box may be, there is always a chance of getting damaged during transport. When you opt for moving bin rental NYC you know that your items will be safe at the back of the moving vehicle. The durable plastic is more resistant to sudden blows, crushes, punctures, and pressure. Ther's an undeniable relief in securing the optimal packing solutions. And that's high on the list of advantages of renting plastic containers that cardboard boxes can't come any near.
Protection from the elements
Cardboard has tendencies to absorb moisture. And a soggy corner of a moving box can cause a lot of drama when you move your belongings. Apart from the heavy weight, even slightly dump conditions make cardboard boxes especially prone to collapsing and disintegration. This is why the finest pick up storage units providers encourage you to use plastic containers. They provide optimal protection from unfavorable environmental conditions. But the upsides of renting plastic moving boxes don't end here. You may know that cardboard is the preferred diet of rodents. Besides, bugs love it too, as the material is just perfect for them to nest and feed on. If you rent moving bins, you wouldn't have to worry about any of this.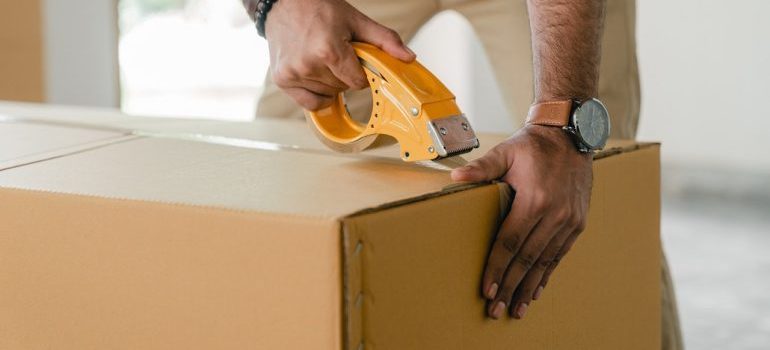 Plastic bins are an eco-friendly packing option
Although cardboard is recyclable, most of it still ends up in a landfill. If you're environmentally conscious, you'll certainly appreciate the upsides of plastic moving boxes. By renting or purchasing them, following the 3 Rs of recycling is easy. Moreover, disposing of packing materials after you've moved is rarely when a fun activity. Renting moving bins is a sure way to avoid it.
The upsides of renting moving bins involve lots of time-saving
It takes time to look for packing supplies. Also gathering the right boxes can be an incredibly time-consuming task. And once you have it all, you're not done yet. Assembling boxes, taping them, testing their durability, reinforcing them, and whatnot can drive you up the wall. Hence, make a wise decision and benefit from the conveniences of renting moving bins for your upcoming move. Our pros will drop them right at your doorstep. You wouldn't have to browse the internet for countless hours, nor do regular checkups at your local supermarket to find the right fit of cardboard boxes. With a simple click or a phone call, you'll supply yourself with professional-grade packing solutions, and save precious time at that. 
Moving bins rental simplifies your moving experience
With millions of things to think about and an endless moving checklist, you'd like to cut corners where you can minimize hassle. The classic way of buying, ordering, or collecting moving boxes is slowly driven out by enticing offers on moving bins. With all that we've said already, it's easy to see why.
Perhaps the biggest advantages of plastic moving bins are their numerous potentials to offer simple solutions to a complex task. They offer optimal protection to your possessions, and you can use them to pack anything from books and garage tools to clothes and various knickknacks. You save time gathering and assembling cardboard boxes. And moreover, you can count on moving bins saving you up some space. They are more regular in shape and are easily stackable on top of each other. This means that you'll maximize space in the moving truck and wouldn't have to think about making a round trip, or what could you possibly fit in your car. Withal, it's only difficult to disregard the advantages of moving bins when compared to cardboard boxes.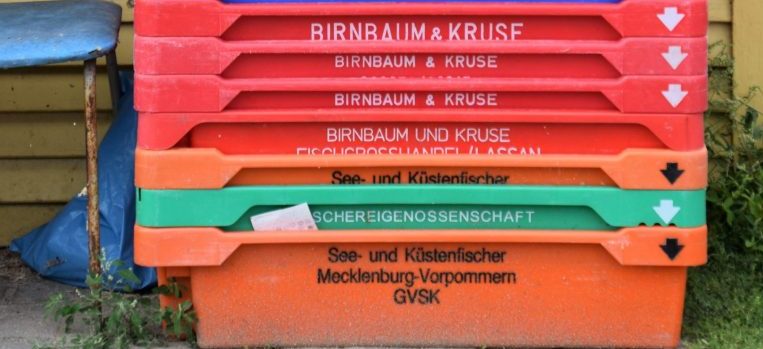 A bonus tip on the upsides of renting moving bins
There's always a shortage of space in the Big Apple. If you're on the lookout for storage solutions, you should go for valet storage rather than its traditional counterpart. And if you need an option to organize your home and stash things aside, you may consider purchasing plastic containers. It's clear that the upsides of renting moving bins are many, but having them at home is also convenient. They are sure to stand the test of time and will protect your belongings for the years to come.
In summary, these are the most prominent upsides of renting moving bins. Consider them, and simplify your upcoming move while providing the best care to your valued possessions.
How It Works
1
Reach out to Simplify Valet Storage & Moving
Contact us directly or get a free, non-obligatory moving and/or storage (with pick up and delivery).
2
Simplify your packing process
Use our quality bins and supplies to pack your possessions on your own terms or let our packers handle the job for you.
3
Let us pick up and safely transport your belongings
We'll provide trucks and professional movers NYC to carefully move all your items to our storage facility or the location you're moving to.
4
Get your belongings back whenever you need them
Keep track of your items through our online customer app and get them back at your doorstep.