Things to know before moving to Harlem
Many people around the world associate the Upper Manhattan neighborhood of Harlem with vibrant arts and culture scene. This soulful area of the Big Apple is rich in history, and it offers bustling nightlife and exciting cultural venues. It's also quiet and community-oriented, so it gives the best of both worlds to its residents. Specialists from top moving companies NYC will share with you a few good points you should take note of before relocating here. Moving to Harlem should be done with enthusiasm and joy, and the following text will help you get in the spirit. So, read on, and find out all you need to know about Harlem, and how to make your move here a memorable experience.
A brief introduction before moving to Harlem
Before moving anywhere, it's necessary to do some research. Surely, if you're moving from a different part of the Big Apple to Harlem, it's best to visit and thoroughly introduce yourself to your future neighborhood. It's best to book one of the finest local moving companies NYC as soon as you know you'll be moving, to secure your smooth transfer.
Internationally, Harlem is known as The Black Mecca of the world. Throughout the 20th century, this upcoming NYC neighborhood has been a major African American cultural center, where arts and culture have flourished ever since.Harlem is the jazz capital of the world. NYC's moniker, The Big Apple, was popularized in the '30s by jazz musicians. They say, there are many apples on the trees of success, but when you pick New York City, you pick the big apple. Harlem has an undeniable cultural appeal and magnetism. With its unique vibe, the area features in many movies and novels, and it's an inspiration for many artists around the globe.
Harlem traces its establishment back to 1658 when it was settled by the Dutch. It has come a long way since then. Today, it's a vibrant hub for people of many cultures and walks of life. Relocating to Harlem is a beginning of a new and exciting chapter in your life. Let's give the area and the opportunities it offers a closer look.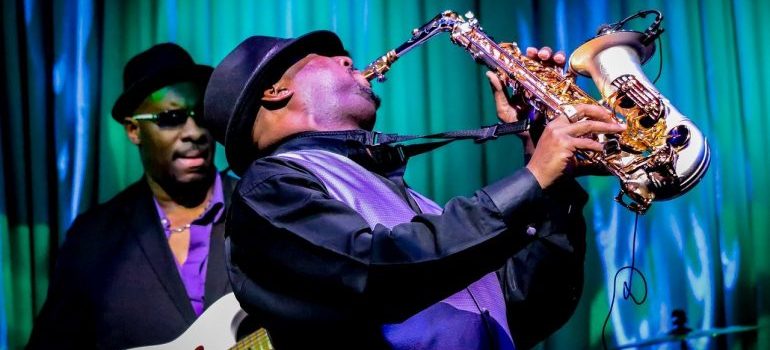 The neighborhoods of Harlem
Harlem is a large part of Upper Manhattan. Before transferring to Harlem, it's important to explore its territory and decide what neighborhood suits you best. Before booking your Manhattan residential movers you certainly need to have your housing sorted. So, here's a quick introduction to Harlem's neighborhoods.
Central Harlem is the birthplace of the Harlem Renaissance. A center of blossoming arts and culture, this neighborhood is diverse and it offers exciting cultural heritage and rich history. The median property value here is about $630,000 and the median household income is $ 40,000.
East Harlem is home to one of the largest Hispanic communities in NYC. This earns its nickname, Spanish Harlem. The numerous happy hour joints and exquisite supper club restaurants make it a brilliant spot for gourmets. Here you can buy a home for $610,000, and expect a median income of about $38,000.
West Harlem is one of the most picturesque areas of NYC. It's quiet, and the beautiful rowhouses and streets lined up with trees render it a great residential ambiance. Moving to Harlem, or to its Western portion will require you some additional research. Namely, this neighborhood includes numerous smaller neighborhoods, such as Manhattanville, Hamilton Heights, etc.
Moving to Harlem and the cost of living
Since Harlem is a relatively large area, the cost of living will vary depending on what neighborhood you choose to live in. However, Harlem is one of the most affordable places in NYC. For instance, the average rent in The Big Apple is $3,040 per month. In Harlem, the average is $2,160. This is what makes it appealing for many young professionals, who chose to relocate to Harlem from the more pricey nearby Brooklyn. Hence, if the cost of living is your main concern, it definitely shouldn't be. Without further ado, contact your movers Harlem NYC and lock in the date for your upcoming move. Here you'll enjoy a good quality of life, at a more reasonable price than anywhere else in NYC.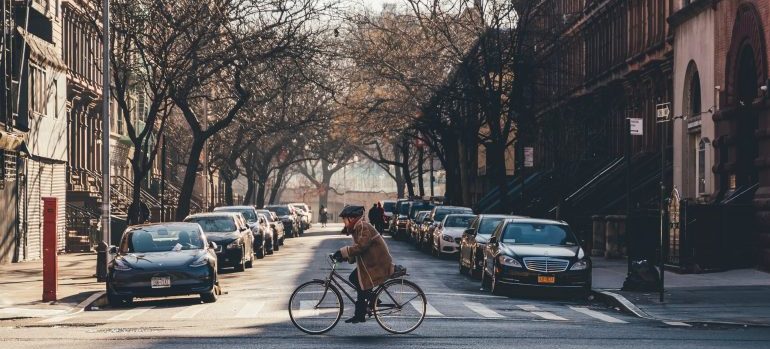 Harlem and its famous soul food options
There are many benefits of upping sticks for Harlem. For one thing, we cannot forget to mention its convenient location. It's near downtown Manhattan, but yet it offers a more calm and quiet residential atmosphere. This, however, by no means and accounts reads that the place is boring. Quite the opposite. In fact, there are so many events, charming bars, and music venues that make the neighborhood of Harlem a fantastic place to be at.
Besides, Harlem is renowned for the fabulous soul food its numerous restaurants offer. Some of them are sought-after culinary destinations for tourists from around the world. Here are a few suggestions, to name but a few:
Sylvia's Restaurant – The so-called Queen of the Soul Food, Sylvia Woods opened this place in 1962. It offers home-style cooking in an at-home environment. This is a favorite eatery of many presidents and celebrities, and since you're relocating to Harlem, you simply have to check it out and see why.
Red Rooster Harlem – here you can enjoy comfort food prepared by the celebrity chef Marcus Samuelsson.
Harlem Tavern – besides delicious food and refreshing drinks, this place is popular for the pleasant ambiance in its extensive indoor and outdoor sitting areas. Also, along with a hearty meal, here you can indulge in a live jazz brunch.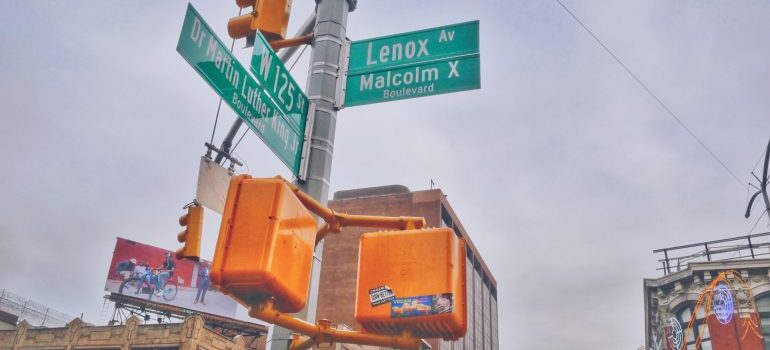 Relocating to Harlem and what is it like living there?
Harlem is a fabulous place to call home. In a nutshell, it offers affordable housing, charming neighborhood bars, exciting arts, and culture scene, and inspiring history. Music is a very important element of this community. Hence, make a point to visit the iconic Appolo Theater where B.B.King, Aretha Franklin, and Ella Fitzgerald have performed.
Besides, Jackie Robinson Park is a favorite among local Harlemites for anything from a live music concert to a fun baseball game. In summer, the Marcus Garvey swimming pool is the hot spot for a dip, and St. Nicholas Park is great to enjoy your favorite sport or a relaxing picnic.
When transferring to Harlem, you should know that a prominent component of living here is the widespread sense of spirituality and activism. This reflects in the many streets named after civil rights leaders, lined up by numerous churches.
In summary, moving to Harlem will offer you many opportunities to explore the positive aspects of living in The Big Apple. So, welcome them with an open heart, and enjoy your fresh new beginnings. Nevertheless, enlist expert local movers and enjoy a swift and untroubled transfer to Harlem.
How It Works
1
Reach out to Simplify Valet Storage & Moving
Contact us directly or get a free, non-obligatory moving and/or storage (with pick up and delivery).
2
Simplify your packing process
Use our quality bins and supplies to pack your possessions on your own terms or let our packers handle the job for you.
3
Let us pick up and safely transport your belongings
We'll provide trucks and professional movers NYC to carefully move all your items to our storage facility or the location you're moving to.
4
Get your belongings back whenever you need them
Keep track of your items through our online customer app and get them back at your doorstep.